Request a Free Estimate on Showers & Baths
Shower yourself in luxury
Whether you need a low-cost shower glass repair, a brand-new tub enclosure installed, or a treatment for that pesky shower glass stain—we're here to help.
We'll transform your bathroom from old and boring to an upscale sanctuary you'll want to enjoy time in. As a homeowner or hotelier, nothing says modern opulence like remodeling with our unique glass shower, bathtub doors, or enclosures.
Refresh your dingy shower glass with our cutting-edge stain removal technologies. Chances are we'll be in and out in under an hour—we love saving you time and money.
We get our hands dirty so you don't have to.  Nobody knows Shower Glass like The Glass Guru.  Click below to learn more or contact us today for a Free Estimate.
*All products/services/options shown may not be available in all areas. Please contact us for availability.
TRUSTED BRANDS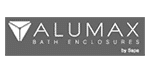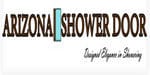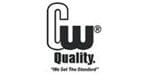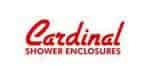 Image Gallery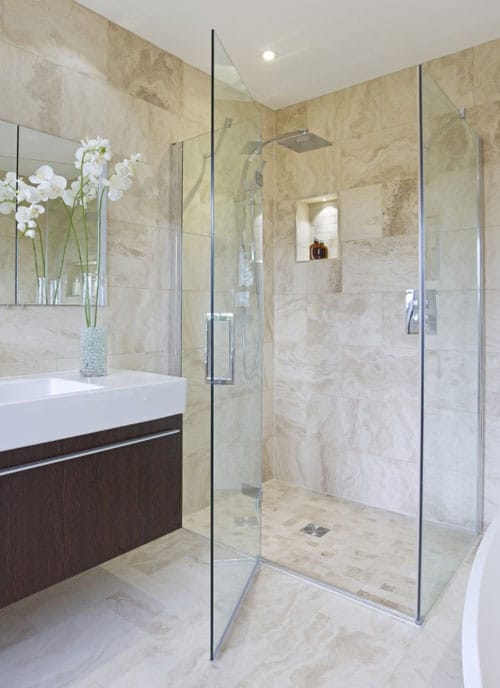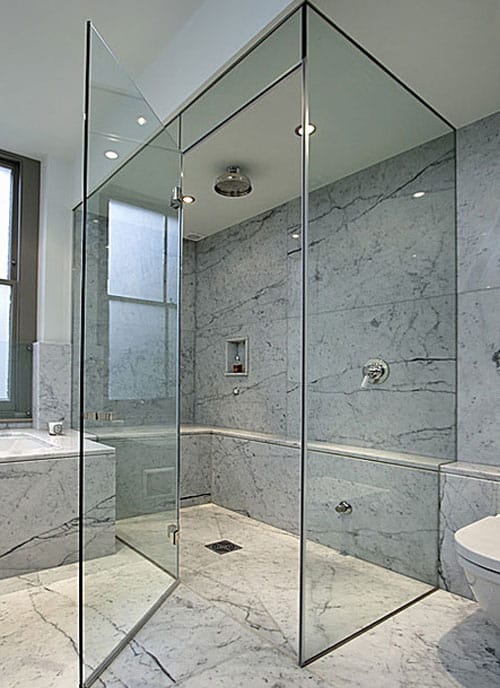 Frequently Asked Questions
A framed shower enclosure is made up of glass panels and metal hardware. The metal "frame" is typically aluminum or stainless steel. Finishes usually include chrome, brass, brushed aluminum, stainless, oil-rubbed bronze, and more...
Frameless shower enclosures typically come with little to no framing around the enclosure. These shower enclosures are often constructed out of thick glass panels that are joined at the seams using nearly invisible adhesive. The enclosure is attached to the walls using the same adhesive and/or nearly invisible low-profile u-channels. Typically, the only hardware visible in a frameless shower enclosure is the door handle, the hinges, and the type of rack that might be mounted directly to the shower glass.
Yes, our professional technicians can come to your home and evaluate your shower. We'll then have our technicians use our specialty product(s) to safely remove the stains and discoloration caused by hard water from your shower, making the glass look brand new again.
We deeply appreciated the work done by The Glass Guru. The work was professionally and efficiently executed. They were friendly and easy to talk to and extremely hard-working and diligent.

James from Austin, TX
The Glass Guru is a class operation. From visiting your showroom, speaking with a knowledgeable salesperson, having someone come out to measure our shower space and then 2 great technicians, performing an excellent installation with a top quality product - it doesn't get any better.

Ilse from Ewa Beach, HI
Thomas and Jeff did a wonderful job installing my new windows. Very polite and professional. I would recommend you call them for your window needs.

Trisha from Warner Robbins, GA
People and Products Our Customers Rely On
We build our customer's trust in The Glass Guru by serving with integrity, bringing knowledge, quality, and professionalism to the glass industry, one community at a time.
Showers & Baths services available at these locations
Locations in United States
Locations in Canada