The Glass Guru | Wichita
Contact
Hours
Mon

: 8:30am - 4:30pm

Tue

: 8:30am - 4:30pm

Wed

: 8:30am - 4:30pm

Thu

: 8:30am - 4:30pm

Fri

: 8:30am - 4:30pm

Sat

: Closed

Sun

: Closed
Areas Served
Proudly Serving Wichita and the surrounding areas.
We are the neighborhood glass shop you can rely on. If you are in Wichita, KS, The Glass Guru is your one-stop solution and the best local source for glass repair and replacement glass, mirrors, showers, windows, doors, tabletops, shelves, screens, and more.
Do you have foggy dual-pane windows with condensation or residue between the panes? Our proven foggy window repair and prevention process can fix this problem at a fraction of the cost.
As a full-service glass company, we also install the highest quality, name-brand replacement glass products at great prices. Our certified technicians also provide a number of niche specialty services that you won't find offered by most other glass shops near Wichita.
Above all else, we pride ourselves on offering the best possible customer service in a timely manner. Whether you are a homeowner, business owner, or both, we are nearby and ready to help. Our team of Gurus serves Wichita and the surrounding area. We look forward to assisting you with all of your glass, mirror, shower, window, door, and screen needs.
AWARDS & AFFILIATIONS
* All products/services/options shown may not be available in all areas. Please contact us for availability.
Our Team
Michael & Valarie Gomm
Owner
Valarie & Michael Gomm are the owner-operators of The Glass Guru of Wichita. As the majority owner, Valarie is excited to be a part of Wichita's thriving Woman-Owned Business (WBE) community. Before opening The Glass Guru of Wichita, Valarie spent the early part of her professional life in retail and banking before she chose to focus her organizational skills on being the full-time CFO & COO of Gomm Enterprises. As her oldest children have begun to leave the family enterprise and build organizations of their own, her recent focus is providing exceptional hospitality and customer service to her Glass Guru customers. If you call The Glass Guru of Wichita office, our business owner Valarie may likely be whom you're speaking with. Be sure to tell her a punny joke and make her laugh. You'll be glad you did.
Michael spent 20+ years in Wichita's aerospace segment prior to opening The Glass Guru of Wichita with his wife Valarie. He is an accomplished sales & customer service professional and is passionate about providing an enhanced service experience to The Glass Guru of Wichita customers. Michael is an active member of Wichita's craft beer community, volunteering and judging at local events, as well as serving on the beer advisory board for a popular local brewery. Michael has been a board member on the Wichita City Council District IV Advisory Board for 7 years and is a strong voice for helping make Wichita more small business-friendly. When he's not out making new friends and satisfying customers with his value-driven approach to customer needs, Michael enjoys flying, biking the local trails, participating in shooting sports with his sons, and of course sharing time with friends at Wichita's great local breweries.
Valarie and Michael are often asked what attracted them to the glass industry. After doing exhaustive research on several business opportunities, they felt the service trades and specifically the glass segment had great long-term business potential from Wichita's housing growth over the last 30 years. The Glass Guru offered Michael & Valarie the back-end business infrastructure, training, and support needed to help them quickly launch their business and grow it into the successful enterprise it is today. Check out their online reviews, The Glass Guru of Wichita team has established its value-driven, high-touch, high customer service niche in Wichita's professional glass community.
Valarie & Michael have been married 30 years, and have 3 sons: Joshua, Daniel, & Elijah, and a grandson Stetson. All their sons help in the business in some way: installations, shop work, trade shows, etc., The Glass Guru of Wichita is truly a local family enterprise that looks forward to serving you.
Daniel Gomm
Glazier
Service Image Gallery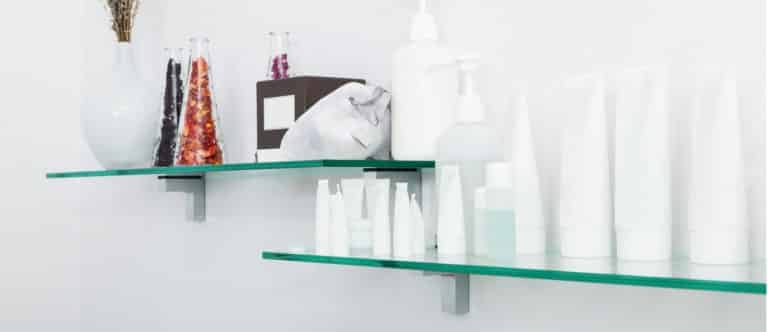 Whoops!
There was an issure collecting our customer reviews. Please try again later.